Alliance Members

National Cheng Kung University
Taiwan Member Universities
---
Japanese Member Universities
National Cheng Kung University

As our city has developed from Dayuan, to Anping, to Fucheng, to Tainan over the last 400 years, – it has always been diverse and outward-looking. In the 85 years since our school's founding, its identity has evolved too: from Tainan Technical College in 1931, to Taiwan Provincial College of Engineering in 1946, Taiwan Provincial Cheng Kung University in 1956,and National Cheng Kung University in 1971. Named after Zheng Chenggong (Koxinga), a heroic pioneer of Taiwan's development, NCKU's history has been closely bound up with the changes that have affected our nation and society. While training countless talented students, the school has grown symbiotically with the city of Tainan, staying in touch withthe pulse of society and forging links throughout the world.
"Pursuit of truth through exhaustive reasoning" is NCKU's motto, and the school therefore features a very down-to-earth academic climate conducive to steadfast pursuit of knowledge and truth. Since its inception, NCKU has undergone tremendous transformation and growth. Today the school comprises nine colleges: Engineering, Management, Liberal Arts, Sciences, Medicine, Social Sciences, Electrical Engineering and Computer Science, Planning and Design, and Bioscience and Biotechnology, with 43 undergraduate programs, 36 independent graduate institutes, and nine degree programs. The colleges are located on the main campus, while the Kuei-Jen, An-Nan and Dou-Liu campuses are home to respectively the Department of Aeronautics and Astronautics, the Tainan Hydraulics Laboratory, and NCKU Hospital Dou-Liou Branch, making the school the most academically comprehensive research university in Taiwan.
For the future, NCKU aims to be a university that is the pride of Taiwan and an inspiration to Tainan, an institution that our partner schools respect and are happy to work with. NCKU is positioned as a university of global importance that develops high quality, well-rounded citizens
National Cheng Kung University (NCKU) has tasked its mission in university social responsibility to cultivate students' professional and interdisciplinary abilities and to enable all students to become socially aware and socially practicing engaged academics. NCKU's USR program is focused on building a practice-based "Education-Pedagogical Content Knowledge" ( E-PCK) platform on campus and to establish a "borderless university" in the off-campus area through field-based teaching and research, to drive the comprehensive development of Tainan City in various directions with the influence of university knowledge, to establish a model of university-city collaboration and innovation, to expand students' learning areas and opportunities through social practices in the community and to drive the development of local culture and industries with the influence of university knowledge.
Taiwan society is facing the problems of aging and low birth rates and along with rapid urbanization, urban-rural development has also become imbalanced. The USR program at NCKU focuses on these two major social imbalances and emphasizes on five major themes: "sustainable urban-rural community development," "aging society development," "circular economy," "friendly agriculture" and "technological democracy," linking them with community settings and exploring social phenomena and issues related to them. NCKU is committed to leading faculty and students to work with the community to find solutions through teaching, research and social action.
Our partners include the following: "Companionship 2026: A Micro-community Action Network for Ageing," a project to promote micro-communities among seniors and explore models of social interaction for healthy life expectancy and positive autonomous living; "Collaboration in the Badlands: Regional Innovation and Cross-regional Practice in the Low-Elevation Mountains," a project to explore sustainable development issues in low-elevation mountains and to explore the badlands of southwest Taiwan - Zuojhen and Longqi in Tainan; "Farming and Livestock Co-Prosperity and Farming and Ecology Co-Prosperity: Technology and Value Innovation with Technology Democracy at the Core of Action" a project that focuses on friendly agriculture, agricultural waste challenges and developing appropriate technology in the field with democracy in technology; "Introducing Microbial Technology into New Smart Agriculture in Tainan's Agricultural Districts," a project that seeks to introduce microbial technology as the core technology into new smart agriculture to implement sustainable agriculture and enhance agricultural value chains with value-added processing and transformations; "Listening to the Breath of Tall and Short Trees - Constructing an Environmental Healing Field," a project that links community sites with courses that cultivate practice-based talents; the "New School Lunch Innovation Promotion Project" is concerned with issues such as care in remote areas, food culture and education, food ingredient procurement and logistics, as well as related issues. The "Pingtung Zhutian Senior Care Friendly Park Project" aims to build an open dementia care community model, so that the care mechanism can conform to the principles of "people-oriented" approach as well as respect for local life and culture and to implement the concept of local aging and local care.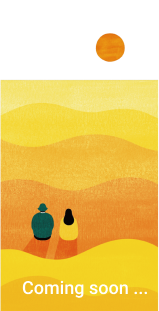 Huey-Jen Su
President
Chairman of the Board of Directors of the Foundation for International Cooperation in Higher Education of Taiwan Chairman of the Board of Directors of the Association of National Universities of Taiwan Honorary Member of the Phi Tau Phi Scholastic Honor Society of the Republic of China Convenor of the 25th National Quality Award Jury, Executive Yuan Member of the Scientific Committee of the International Council for Science (ICSU) Member of the 7th Board of Directors of the National Applied Research Laboratories Member of the 5th Board of Directors of the Higher Education Evaluation and Accreditation Council of Taiwan Member of the International Advisory Committee of the Tohoku University Creativity Forum, Japan Member of the Committee on Future Earth, Academia Sinica, Republic of China Member of the "National Environmental Toxicology Research and Prevention System" Topic Subcommittee, Academia Sinica Member of the Scientific Committee of National Disaster Risk Integration Research Program, Academia Sinica Member of the Executive Yuan Subcommittee on Promotion of Higher Education Industry Export Member of the Subcommittee on Promoting International Living Environments, Executive Yuan Director, Advisory Office, Ministry of Education Executive Secretary, Environmental Protection Task Force, Ministry of Education Member of the Evaluation Committee of University Liberal Arts Education, Ministry of Education Member of the Selection Committee for the National Outstanding Liberal Studies Teacher Award, Ministry of Education Member of the Review Committee of the Overall Development Award for Private Universities, Ministry of Education Member of the Accreditation Center for Technical Colleges and Universities, Ministry of Education Member of the Planning Committee of Public Health Department, Higher Education Evaluation and Accreditation Center Member of the National Committee for Sustainable Development, Executive Yuan Representative, UNU-APEC Forum on Education for Sustainable Development Member, Kaohsiung City Government, Kaohsiung Pingtung Area Sustainable Development Committee Fellow, International Academy of Indoor Air Sciences Associate Editor of SCI journal "the Indoor Air" Member of the World Health Organization (WHO) Expert Committee on Environmental Microbiology Chairman, Taiwan Society of Indoor Environmental Quality Member of the Visiting Committee of Harvard School of Public Health Member of Harvard University Environmental Committee Post-doctoral Research Fellow, University of Michigan Medical Center