Alliance Members

Tunghai University
Taiwan Member Universities
---
Japanese Member Universities
Tunghai University

Tunghai University was established in 1955 and it is located on the level plateau of Taichung's Tatu Mountain. Tunghai University, a liberal institution is full of scholarly elites and abundant resources and is well-known for its beautiful campus. Tunghai has 9 colleges, 34 departments and 35 Master's programs (1 independent Master's program and 13 In-Service Master's programs) and 14 PhD programs.
Tunghai currently has 9 colleges: College of Arts, College of Science, College of Engineering, College of Management, College of Social Sciences, College of Agriculture, College of Fine Arts and Creative Design, College of Law, and International College. Tunghai has a student body of approximately 17,000 students and close to 500 teachers (88% of assistant professors and above). The total area of Tunghai's campus reaches 1,333,096 square meter. With its spacious campus, Tunghai has the ideal teaching and learning environment for each and every Tunghai faculty and student.
Not only has Tunghai University received high rankings in reviews and topped recruiter rankings, but Tunghai also has received outstanding results from Ministry Of Education and has received 4.84 billion of subsidies from MOE's Teaching Excellence Project for 6 consecutive years. With the above mentioned outstanding review results and MOE subsidies received, they have shown that Tunghai's constant pursuit of excellence in both teaching and overall university development have been publicly recognized.
Tunghai University is the first and only educational institution in Taiwan that offers a complete education program from kindergarten to PhD program. Also, Tunghai University is the first to establish and introduce General Education and Student Labor Program system in Taiwan. The pioneering programs have served as role models for other universities in Taiwan. Besides its pioneering programs, Tunghai was also the first to offer open library stacks in Taiwan.
Tunghai University is renowned for its picturesque campus and landmarks, which provide an ideal environment to conduct teaching and research. Luce Chapel is one of Tunghai's most famous and visited landmarks. The Luce Chapel, the world-known architectural masterpiece, was designed by architecture masters I. M. Pei and C. K. Chen. Besides the Luce Chapel, Tunghai is also well-known for its scenic spots such as the campus mall, Tunghai Lake, traditional Chinese style buildings and the spacious Tunghai farm.
With the ideals of the founding spirit of Christianity, the emphasis on holistic education and the development of students' educational, academic and service development, it is hoped that ideal graduates of Tunghai University will not only possess the knowledge in their fields of expertise, critical thinking skills, problem solving skills, interpersonal communications skills, but also they are confident, responsible graduates with high moral and ethical standards and have appreciation in arts and humanity and are socially aware of the needs of the society. As a result, Tunghai university continues to top the rankings of corporate recruiters and has continued to receive outstanding reviews from the Ministry of Education.
Tunghai University values both teaching and service. Through the Student Labor Program, students develop their sense of responsibility and understand the importance of volunteerism and service. Tunghai University also values the quality of English learning. By providing small class sized English classes, the effectiveness of its English learning program have receive great reviews. Also, Tunghai University has the best Center of Continuing Education in Taiwan.
By establishing various key interdisciplinary research centers, such as the Center of Chinese Studies, the Life Science Research Center, Center Nanoscience and Technology, Center for Tropical Ecology and Biodiversity, Software Engineering & Technology Center, Tunghai has been proactively staying in sync with the latest global trends in research and development. Tunghai University will continue to follow its founding pioneering spirit and its school motto of Truth, Faith and Deed, Tunghai University will continue to innovate and make its unique contribution to higher education in Taiwan.
The social practice projects implemented by Tunghai University are divided into five themes:
Build a community service support system for the elderly;
Advocate environmental protection concepts, plan and build a learning ecology;
Strengthen rural children's education and community co-creation;
Spatial transformation of the old city, industrial activation, and community interaction;
Rural humanistic development and cross-field governance.
The field of practice covers central areas such as Taichung City and Changhua County, and it is expected to invest in social practice and teaching innovation with a pioneering spirit.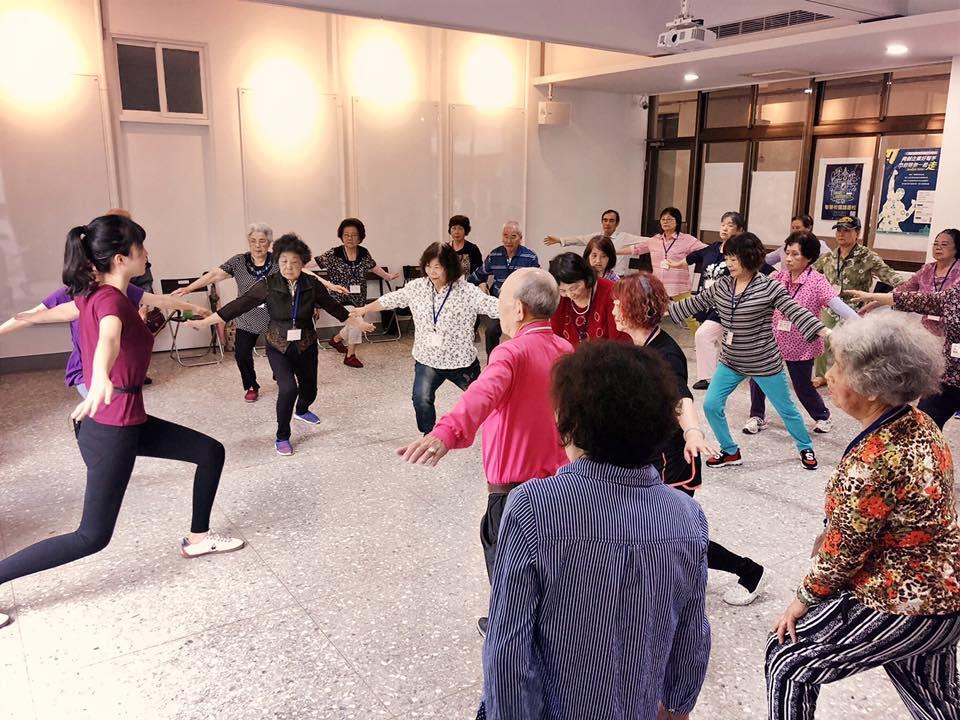 Chia-Chung Chan
Tunghai University Professor and Vice President of the Department of Finance
Dean of the School of Management of Tunghai University, Director of the Promotion Department of Tunghai University, and Secretary to the Director of Tunghai University
Ki-Wi Cheng
Tunghai University / Assistant Professor, Department of Social Work
Temporary Lecturer at La Trobe University, Part-time Lecturer at Kaohsiung Medical University, Part-time Lecturer at Zhengxiu University of Technology
Sue-Ming Hsu
Tunghai University / Associate Professor, Department of Business Administration
Leader of the Academic Affairs Development Planning Group of the R&D Department of Tunghai University and Head of the Department of Business Administration
Shu-Yan Huang
Tunghai University / Associate Professor, Department of Japanese Language and Culture
Director of the Labor Education Division of Tunghai University, Director of the Japanese Department of Tunghai University
Li-Hui Lee
Associate Professor and Head of Department of Engineering Design, Tunghai University
Translation Researcher, Taipei Design Center, Tokyo Foreign Trade Association