Alliance Members

Kochi University
Taiwan Member Universities
---
Japanese Member Universities
Kochi University

In keeping with our founding principles, which are based on the spirit of the Fundamental Law of Education, National University Corporation Kochi University is committed to the promotion of education and research delivering benefit to society on a local and global scale. Universities' core purpose is to provide opportunities for research and education as well as making a contribution locally and globally. In order to meet the challenges of society today, we must work hard to keep transforming ourselves, develop skills to create new knowledge while preserving and transmitting old knowledge. Community connections are right at the heart of Kochi University. We are aspiring to become a "Super Regional University" with a local reach and reputation. We engage with the local business and organisations to build strong ties with them so that we will be the first one to come to their mind whenever need arises.
"Kochi University Inside Community System"
Working within the frame of the "Kochi University Inside Community System" we aim to promote partnership with the community; to make contributions to task-solving that meets the needs of various fields today; to train individuals to acquire up-to-date knowledge and skills; to work hard to popularize lifelong learning and thus contribute to promoting sustainable development of the region.
Faculty members are allocated as University Block Coodinator (UBC) in the four blocks. UBCs rooted in the situ and support community with the point of academic view. This is the unique "Regional Revitalization" approach initiated by university in Japan.
"Local Innovator" Certification System
The "Local Innovator" certification system is a collaboration with prefectural higher education organizations and business enterprises, as well with the Kochi prefectural Government. It aims to cultivate professionals who have profound knowledge and love of the region and can work both autonomously and in collaboration with others. Job creation by various means is another way in which we revitalize the regional communities.
We encourage our students to get job in Kochi, which will lead to the prosperity of Kochi region. Other than the main curriculum of each faculty, students are recommended to pursue noncredit based curriculum at several levels to get a certificate as a "Local Innovator". 45% of Local Innovator decided to work in Kochi, in contrast to the average rate of the whole graduates is 25%.
http://www.kochi-u.ac.jp/cersi/tsi/tsi_chihosousei.html
Tosa Food Business Creator Project
The "Food Business Creator" Program has been conducted (until present), sponsored by Prefecture government, City and Town governor's association, Local Banks, and Corporates, as well. Totally more than 557 local people pursued several courses, which leads to the creation of new food business in Kochi, amounting to about 3.2 billion yen business.
http://www.ckkc.kochi-u.ac.jp/~ckkc0001/tosafbc/
Center for Regional Sustainability and Innovation
Our motto is "Respect the Region, Love the People! "
We aim to build the "platform to create future of the region by trust and bonds" through gathering, connection, and collaboration of all people involved in Kochi. In addition, we contribute to the creation of the "next-generation region" by practicing advanced region-oriented educational research with the region. Our goal is to realize the society where the region can be allowed diverse values, actions, and thoughts each other, and new challenges can be continued.
《Regional Sustainability Section》
We build the platform to create future of the region by trust and bonds through human resource development at the core of local communities, lifelong learning, and collaboration project contributing to problem solution. Through gathering, connection, and collaboration of all people involved in Kochi, it will contribute to the realization of sustainable community.
《Regional Innovation System》
We aim to promote community-based research actively while protecting, managing, and utilizing the results of education and research under own responsibility. These will lead to creation of regional innovation, technological development, and revitalization of industry, and thus contribute to the creation of the next generation region.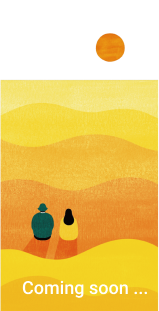 Katsutoshi Sakurai
President
Doctor of Agriculture
Shingo Akaike
Associate Professor, Head of regional sustainability
Ph.D. (Agriculture)
Kenji Okamura
Associate Professor
Ph.D. (Engineering)